Age 737 is a significant year in the Dragon Ball timeline as it is the setting of Dragon Ball Z: Bardock - The Father of Goku.
Events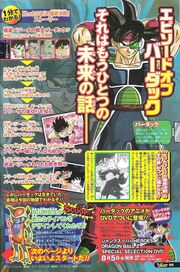 Bardock is considered dead but in some media he is instead sent several years in time.
In the manga Jaco the Galactic Patrolman, Planet Vegeta was destroyed and Goku landed on Earth in Age 739.
References