"Android 20 Destroys City" is a soundtrack composed by Bruce Faulconer for the FUNimation dub of Dragon Ball Z. It is featured in Best of Dragon Ball Z: Volume 4. It is similar to other tracks associated with Android 20 and Android 19, such as "Weird Circus" and "Electronic Circus", as it has music similar to that heard in a circus. This track debuted in the Garlic Jr. Saga, way before Android 20 and Android 19 appeared in Sasebo.
Uses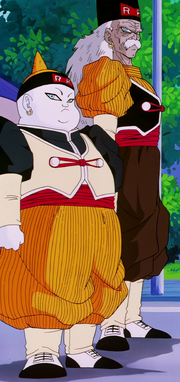 Ad blocker interference detected!
Wikia is a free-to-use site that makes money from advertising. We have a modified experience for viewers using ad blockers

Wikia is not accessible if you've made further modifications. Remove the custom ad blocker rule(s) and the page will load as expected.