This article is about the
real world.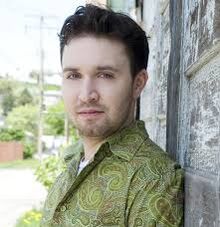 Brendan Hunter is a voice actor who worked on the Blue Water dub of Dragon Ball and Dragon Ball GT. He voiced Tien Shinhan in the former and Oob in the latter, He is alo set to reprise Tien in the upcoming Ocean Kai dub.
Some of his other roles include Elec Man in Mega Man Powered Up, Judgment Boy in the Gregory Horror Show shorts, and Hisoka in the dub of the 1999 Hunter x Hunter anime. Recently, Hunter has become notable for being one of the few Blue Water actors to participate in outside dub projects, having been casted in Media Blasters' dub of Ladies versus Butlers.
His brother is fellow Blue Water voice actor Adam Hunter.