This article is about the
real world.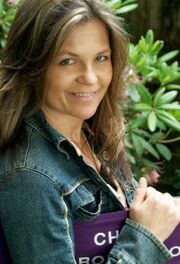 Debbie Munro is an actress and voice actress. She voiced Mai in the Blue Water dub of Dragon Ball and Dragon Ball GT, and Chi-Chi in Dragon Ball GT.
She has done narration for the TV movie CMT Star: 20 Sexiest Men of 2011, and the TV series documentary True Pulp Murder. She also starred in the 2009 Canadian drama Within Attractions.
Ad blocker interference detected!
Wikia is a free-to-use site that makes money from advertising. We have a modified experience for viewers using ad blockers

Wikia is not accessible if you've made further modifications. Remove the custom ad blocker rule(s) and the page will load as expected.