Eternal Dragons are a species of wish-granting dragons who are a prominent part of the Dragon Ball franchise.
Overview
Each Eternal Dragon lives is connected to their own set of Dragon Balls, and appear when all seven are collected.
List of Eternal Dragons
History
In Year 41 Zalama created his Super Dragon Balls, resulting in the birth of the first Eternal Dragon: Super Shenron. A long time later, the Namekians shaved off pieces of the Super Dragon Balls in order to create their own Dragon Balls, resulting in the creation of several more Eternal Dragons.
Gallery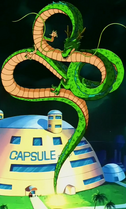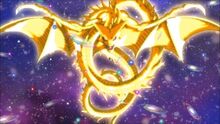 Ad blocker interference detected!
Wikia is a free-to-use site that makes money from advertising. We have a modified experience for viewers using ad blockers

Wikia is not accessible if you've made further modifications. Remove the custom ad blocker rule(s) and the page will load as expected.