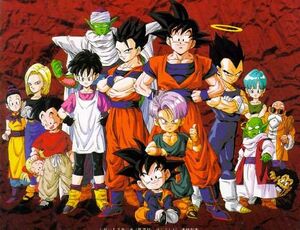 The main families in the Dragon Ball series.
Main article: Son family
Kakarot landed on Earth and was renamed Son Goku by Grandpa Son Gohan.
Ox-King and his spouse gave birth to Chi-Chi.
Goku married Chi-Chi.
Gohan married Videl.
Gohan and Videl had Pan.
Pan and her spouse had a child.
Pan's child and his or her spouse had a child.
Him or her and their spouse had Goku Jr.
Vegeta's family tree
Main article: Brief family
Main article: Norimaki family
Murasaki Kimidori and Mame Soramame are sisters.
Kon Kimidori and Murasaki Kimidori had Aoi Kimidori and Akane Kimidori.
Kurikinton Soramame and Mame Soramame had Taro Soramame and Peasuke Soramame
Tsukutsun Tsun married Akane Kimidori.
Tsururin Tsun married Taro Soramame.
Hiyoko and Sparrow are sisters.
Peasuke Soramame married Hiyoko.
Peasuke Soramame and Hiyoko had Poosuke.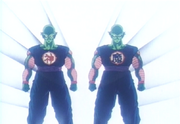 Cold's family tree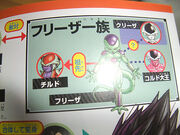 Main article: Red Ribbon Androids
Bibidi's family tree
Genetic materials from the Tuffle King were fused with Baby, and later refused with Vegeta.
Baby created Dr. Myuu.
Dr. Myuu created Giru.
Dr. Myuu created Luud.
Dr. Myuu created Mutchi.
Dr. Myuu created Commander Nezi, Bizu, Ribet, and Natt.
Dr. Myuu created General Rilldo.
Dr. Myuu and Dr. Gero created Hell Fighter 17.
Hell Fighter 17 fused with Android 17 and they became Super 17.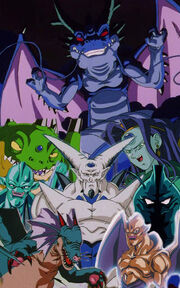 See also
References