This article is about the
real world.
Fizz Sound Creation Co., Ltd. (株式会社フィズサウンドクリエイション, Kabushiki Kaisha Fizu Saundo Kurieishon) is a sound effects company working in the television, movie, radio, video, CD, cassette and video game animation industry in Japan.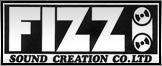 Fizz Sound Creation created sound effects for Toei Animation's Dragon Ball, Dragon Ball Z, and Dragon Ball GT, including sounds effects for attacks such as the Kamehameha, punching sound effects, and many more in the franchise. The sound effects are also used in Dragon Ball related video games, such as the Budokai series.
Ad blocker interference detected!
Wikia is a free-to-use site that makes money from advertising. We have a modified experience for viewers using ad blockers

Wikia is not accessible if you've made further modifications. Remove the custom ad blocker rule(s) and the page will load as expected.