Gianluca Iacono (Turin, 14 March 1970) is an actor and voice actor Italian, best known for being the voice of Vegeta in anime Dragon Ball Z, Dragon Ball GT and Dragon Ball Super, Jason Segel in the sitcom How I Met Your Mother, and Gordon Ramsay in its programs transmitted by Sky Italy. It speaker of many commercials. It was the official speaker of the Toon Disney Channel from 2004 to 2008.
Currently it is the official speaker of the 
Italia 2
, the Explora satellite channel, and is the second official speaker of the satellite channel Cartoon Network.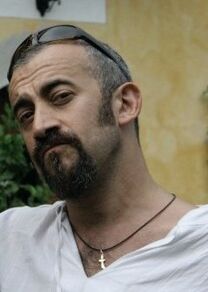 References 
Sito ufficiale, gianlucaiacono.it.
Canale di YouTube, youtube.com.
Gianluca Iacono, in Il mondo dei doppiatori, AntonioGenna.net.
(EN) Scheda su Gianluca Iacono, Anime News Network.