Great Granddaddy Pilaf is Emperor Pilaf's great-grandfather.
History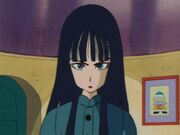 Although Great Granddaddy Pilaf does not appear, a picture of him is seen in "The Penalty is Pinball", right next to Mai when she is waking up Pilaf. He is also mentioned in "The Legend of Goku", when Pilaf explains what his great granddaddy Pilaf said about revenge.
Ad blocker interference detected!
Wikia is a free-to-use site that makes money from advertising. We have a modified experience for viewers using ad blockers

Wikia is not accessible if you've made further modifications. Remove the custom ad blocker rule(s) and the page will load as expected.