Ad blocker interference detected!
Wikia is a free-to-use site that makes money from advertising. We have a modified experience for viewers using ad blockers

Wikia is not accessible if you've made further modifications. Remove the custom ad blocker rule(s) and the page will load as expected.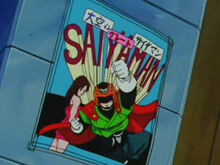 The Great Saiyaman is an "unauthorized" film that was set to feature the Great Saiyaman.
Overview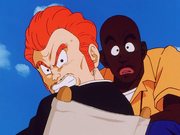 During production, Gohan mistook a stunt car chase scene for the real thing and intervened, putting a halt to the scene (much to the dismay of both actors and crew alike). Later in that same day, he replaced the stunt Saiyaman (who was afraid of heights), but the director was extremely displeased with his performance. Ultimately, Gohan continued on his way to Kame House and cast and crew alike could do little more than watch in awe as the real Saiyaman, whom they thought was a generic stuntman, flew off into the horizon.[1]
Trivia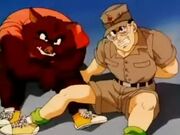 Gallery
See also
References