This article is about the
real world.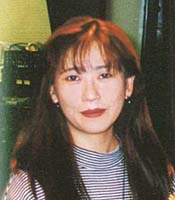 Hiromi Tsuru (鶴 ひろみ; born on March 29, 1960) is a veteran voice actress from Kanagawa Prefecture. She is currently represented by Aoni Production.
She is most known for the roles of Bulma in Dragon Ball, Dragon Ball Z, Dragon Ball GT, and Dragon Ball Kai. She is also the voice for Bulma's daughter Bulla and Bulma's sister Tights. She also voiced the infant forms of Piccolo and Trunks.
Additionally, she voices Meryl Stryfe from Trigun.
Ad blocker interference detected!
Wikia is a free-to-use site that makes money from advertising. We have a modified experience for viewers using ad blockers

Wikia is not accessible if you've made further modifications. Remove the custom ad blocker rule(s) and the page will load as expected.