Immortality
Talk

4
5,327pages on
this wiki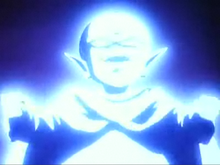 Immortality (不死, Fushi), also called Eternal Life (永遠の命, Eien no Inochi), is the concept of living in physical or spiritual form for an infinite length of time without dying. There are several outside methods in the series which can be sought after in order to become immortal, the most common being to make such a wish to the Eternal Dragon, Shenron, using the seven Dragon Balls.
Methods of gaining immortality
Characters who are immortal
Characters who have pursued immortality
Vegeta: The proud Saiyan warrior seeks the Dragon Balls of Earth, where he is encountered and defeated by Goku. After recovering, Vegeta searches Namek for the Dragon Balls of that planet, which he is successful in stealing from Frieza (with the exception of one he locates himself). He loses the artifacts to the Ginyu Force, before coming to gain possession of them once again with the arrival of Goku. He nearly loses the opportunity to become immortal when Krillin, Gohan and Dende summon the Eternal Dragon of Namek, Porunga, in his absence, but he realizes with enough time to track the group down and force Dende to make the wish (as Porunga requires his summoner to speak in Namek dialect when making a request). The wish ultimately fails however, when Grand Elder Guru dies, thus killing the Eternal Dragon and crippling Vegeta's conquest for immortality. After being resurrected, he gave up on immortality despite the Earth's Dragon Balls being revived.
Nappa: A Saiyan who travels to Earth with Vegeta to seek out the Dragon Balls. Their plan ultimately fails when Goku arrives and pummels Nappa, who ends up being betrayed and killed by Vegeta.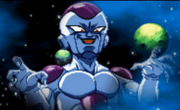 References