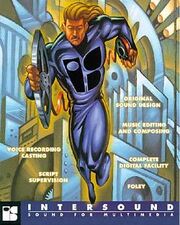 Intersound, Inc. was an American post-production dubbing company. It was located in Los Angeles, California. Intersound was responsible for the translation of voices and dubbing for films and TV series in the English, Latin American Spanish dubs.
Intersound was owned by Kent Harrison Hayes and Mrs. Agrama, and was founded in June 1979. The company went out of business sometime in 2005 or 2006.
Worklist
Ad blocker interference detected!
Wikia is a free-to-use site that makes money from advertising. We have a modified experience for viewers using ad blockers

Wikia is not accessible if you've made further modifications. Remove the custom ad blocker rule(s) and the page will load as expected.