Home
Talk

461
5,672pages on
this wiki

The home of amazing Dragon Ball information and discussion, where anyone can edit!
We are currently editing 5,672 articles with 1,349,328 edits, and need all the help we can get!
This site is a collaborative effort for the fans by the fans of Akira Toriyama's legendary franchise.
To any and all editors, thank you for your time, energy and all of your contributions!
Please be aware, this wiki contains spoilers, read at your own risk.
Some content may be inappropriate for younger readers.
Saturday, April 18, 2015.
About this wiki • Administrators • Forum • Help
New Pages • Recent Changes • Rules • Standards • Manual of Style
Get the My Wikia App!
With Wikia's official flagship app, My Wikia, you can search for communities and add them to your home screen and read constantly evolving, deep content in a customizable format.
DOWNLOAD NOW FOR FREE!

Quote of the day
Look, pal... I don't know who you are, but... Go home! Scram! Shoo! The last thing we need is drunks like you hangin' around the place.
~ Krillin
Create blog post
Blogs
Because you should know since this game will piss you off.

Servers suck if you haven't already heard…

Read more >

Just curious to see who you think would win in a vs. match including the top tiers from Battle of G…

Read more >

A simple discussion I'd like to start. Do you the dragon ball community believe Android 17 attended…

Read more >
See more >
Latest news
Administrators
Questions, comments, concerns? Feel free to contact any of our currently active administrators:
For any matters pertaining to the chat feature, please contact one of our chat moderators.
Did you know...
Check out the Archive for previously used featured facts. Do you have an idea for the next Did you know.
that... as of October 2013, Dragon Ball Z is currently ranked #34 on IMDb's "Highest Rated TV Series With At Least 6,000 Votes", with a score of 8.7/10. [1]
Stickied topic
Last Edit
Vegeta SSJ4? Could it happen, if he's lacking Bulma's device?
16:19, April 18, 2015 by 0551E80Y
Top Ten Strongest Characters in Dragon Ball Z
18:08, April 14, 2015 by Matelsmed
Goku Monkey God Vs. Ten-tails Juubi
04:08, April 14, 2015 by Sageofsixthgokus
6 tailed naruto vs. Super Saiyan 3 Goku?
01:31, April 14, 2015 by Sageofsixthgokus
My DBZ Power Levels list
18:03, April 13, 2015 by SSJSonGohan
...see more
Popular forum content
Forum Discussion
Member Top Ten Lists and Forum Content Including:
Statistics of the Dragon Ball Wiki
5,672 articles since July 15th, 2005
97,982 images uploaded since July 15th, 2005
200,000+ readers daily
6,000,000+ views per month
467 active users
1,349,328 edits made since July 15th, 2005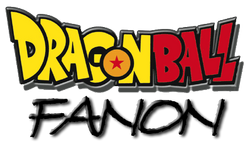 Dragon Ball Fanon is a site dedicated to fan-made works, you can post and read fan fiction dedicated to the Dragon Ball universe.