The home of amazing Dragon Ball information and discussion, where anyone can edit!
We are currently editing 5,979 articles with 1,407,920 edits, and need all the help we can get!
This site is a collaborative effort for the fans by the fans of Akira Toriyama's legendary franchise.
To any and all editors, thank you for your time, energy and all of your contributions!
Please be aware, this wiki contains spoilers, read at your own risk.
Some content may be inappropriate for younger readers.
Tuesday, November 24, 2015.
About this wiki • Administrators • Forum • Help
New Pages • Recent Changes • Rules • Standards • Manual of Style
Wiki news and updates
New Series - A new anime series has been released. Get ready for Dragon Ball Super!
Film Release - Dragon Ball Z: Resurrection 'F' Was released in the US and Canada August 4, 2015!
Articles - in November 2014 we reached 5,500 articles. Next goal is 6,000, great job everyone!
Guidelines - Remember that all users must familiarize themselves with the Rules. It is important that these guidelines be followed across all areas of the site such as on articles, blogs and of course the chat feature as well.
Videos - We now encourage users to upload premium, licensed videos, which can be found in the Wikia Video Library. Other videos are not allowed due to copyright issues. Please experiment with the video upload and embedding tools, but do not add them to articles at this time.
Power Poll
Who is your favorite member of the Red Ribbon Army?
Power Poll Archive | Do you have an idea for the next Power Poll?
Special content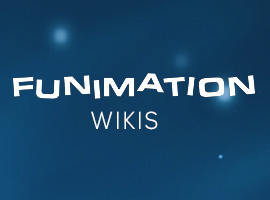 Get the My Wikia App!
With Wikia's official flagship app, My Wikia, you can search for communities and add them to your home screen and read constantly evolving, deep content in a customizable format.
DOWNLOAD NOW FOR FREE!

Quote of the day

I estimate that if I use just about half of my maximum power, I'll be able to turn you into cosmic dust.
~ Frieza
Create blog post
Blogs
In the DB franchise there are many quotes and lines that have been said that may and can be conside…

Read more >

What if instead of instead of Android 18 forcing Vegeta to live with the shame of defeat, he decide…

Read more >
See more >
Latest news
Administrators
Questions, comments, concerns? Feel free to contact any of our currently active administrators:
For any matters pertaining to the chat feature, please contact one of our chat moderators.
Did you know...
Check out the Archive for previously used featured facts. Do you have an idea for the next "Did You Know"?
Forum Activity
Statistics of the Dragon Ball Wiki
5,979 articles since July 15th, 2005
100,960 images uploaded since July 15th, 2005
200,000+ readers daily
6,000,000+ views per month
390 active users
1,407,920 edits made since July 15th, 2005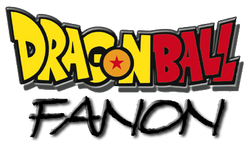 Dragon Ball Fanon is a site dedicated to fan-made works, you can post and read fan fiction dedicated to the Dragon Ball universe.