Home
Talk

383
4,938pages on
this wiki
Be sure to check out our detailed summary!

Get the My Wikia App!
With Wikia's official flagship app, My Wikia, you can search for communities and add them to your home screen and read constantly evolving, deep content in a customizable format.
DOWNLOAD NOW FOR FREE!

Quote of the day

Hee hee hee...! I guess you can't move, you poor things... Tell you what... I'll take care of one of you right now, and then I'll use a different psychic power to play with the other one... Nice and slow!
~ Guldo
Latest news
Create blog post
Blogs
Now, the power is in your hands in this blog.  If you could change the Dragon Ball storyline, simil…

Read more >

Have any of you read Dragon Ball Multiverse? I just got into it. If you have read it tell me your o…

Read more >
See more >
Administrators
Questions, comments, concerns? Feel free to contact any of our currently active administrators:
For any matters pertaining to the chat feature, please contact one of our chat moderators.
Popular forum content
Forum Discussion
Member Top Ten Lists and Forum Content Including:
Did you know...
Check out the Archive for previously used featured facts. Do you have an idea for the next Did you know.
that... The Latin American dub Chi-Chi's name was renamed milk because Chichi means breast in Mexico.
that... In Dragon Ball Z Captain Ginyu has a Body Change technique and uses it several times to possess the bodies of Goku, and, in anime filler, Bulma. However Goku and Gohan, in anime filler, have caught onto Ginyu's technique and have both thrown a Namekian Frog in the path of his technique resulting Ginyu possessing the body of a Frog.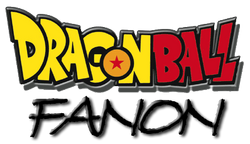 Dragon Ball Fanon is a site dedicated to fan-made works, you can post and read fan fiction dedicated to the Dragon Ball universe.