Metamoran
Talk

1
4,913pages on
this wiki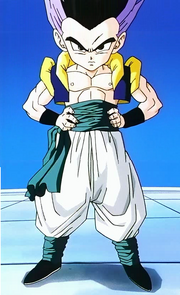 Metamorans (known as Natamoru in the Japanese manga and anime) are a race that plays a brief, but important role in the series. They live on Planet Metamor.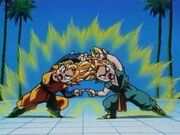 Like the people of Yardrat, the Metamoran are responsible for teaching Goku a very useful and powerful technique. They are the inventors of the Fusion Dance that Goku teaches to Goten and Trunks.
Nothing is known of their appearance, except for their clothes, because they are never actually seen in the series. All that is known about the Metamorans is that Goku met them in the Other World sometime between the Cell Games and Great Saiyaman Sagas, which is the time period that they teach Goku the Fusion Dance.