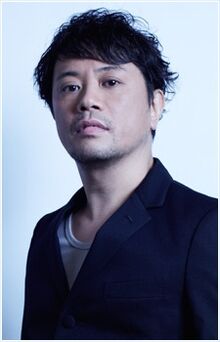 Mitsuo Iwata (岩田光央 Iwata Mitsuo, born July 31, 1967) is a Japanese voice actor. He was born in Tokorozawa, Saitama Prefecture, and is married to voice actress, Rikako Aikawa. He voices Champa in Dragon Ball Super.
Iwata is famous for voicing Kaneda in Akira and Kintaro Oe in Golden Boy. He also voiced Suzaku in Inuyasha, Arystar Krory in D.Gray-man, Piddomon in Digimon Frontier, and Sunny in Toriko. He has done voice acting for video games as well, being the voice of Peter Pan in Kingdom Hearts, Sean in Street Fighter III: Third Strike, Orbot in Sonic the Hedgehog, and Yeager in Tales of Vesperia.
Ad blocker interference detected!
Wikia is a free-to-use site that makes money from advertising. We have a modified experience for viewers using ad blockers

Wikia is not accessible if you've made further modifications. Remove the custom ad blocker rule(s) and the page will load as expected.