This article is about the
real world.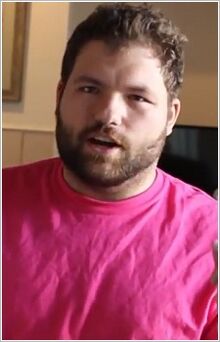 Nick Landis, more commonly known as Lanipator is an American voice actor and one of the co-founders of TeamFourStar with Scott Frerichs. He is known for his renditions of Vegeta, Piccolo, Krillin and others in the Dragon Ball Z: Abridged online parody series.
He voices Future Warrior (Xenoverse 2) in Dragon Ball Xenoverse 2 where his voice can be selected at Male Voice Option 15.
Trivia
In Xenoverse 2, if Male Voice Option 15 is used for the Future Warrior when he uses the Super Ghost Kamikaze Attack technique, he will instead shout Super Ghost Japanese Attack.