Paolo Torrisi, stage name of Maurizio Torresan (Milan, May 15, 1951 - Milan, December 7, 2005), has been a voice actor, dubbing director and Italian actor, known primarily for being the Italian dubber of character Son Goku adult on behalf of Mediaset.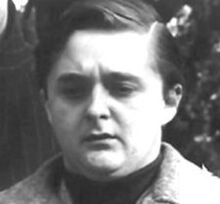 At 18 he made his debut as a voice giving voice to the character of Pierre in the first Italian dubbing anime film Puss in Boots Toei (1969).
in 1973, Torresan decided to devote himself exclusively to dubbing. In 1975 he joined the cast of the Coop newborn. ADC, where he held immediately relevant roles: it gave voice to the protagonist of the animated series Grisù the dragon and dubbed Johnny Whitaker in Family Affair. In the following decades he worked, also as a dubbing director, in almost all the dubbing of Milanese society, using the pseudonym Paolo Torrisi. He reached fame as Son Goku Italian voice as an adult souls in the TV series Dragon Ball, Dragon Ball Z and Dragon Ball GT and ridubbing related films, also taking care of directing the dubbing of such works at Merak Film. Double also many other characters, especially in the anime series, including Andrea Kiss Me Licia(Italian adaptation of Love Me Knight and character Hashizo Kato under the name Andrea), the pilot Arin in Danguard and the young Mowgli in The Jungle Book.
He died at age 54 San Raffaele hospital in Milan for complications due to obstruction of the biliary tract. The news of his death was made public only occurred funeral.
On the occasion Mediaset when broadcast of the first episode of Dragon Ball Super Italian on one episode before beginning makes a tribute video tribute to Paolo Torrisi died in 2005. Then on his Facebook page.
References 
https://www.antoniogenna.net/doppiaggio/voci/vocipt.htm
http://www.animenewsnetwork.com/encyclopedia/people.php?id=25969
https://it.wikipedia.org/wiki/Paolo_Torrisi
https://www.facebook.com/302510739898307/videos/717322451750465/