This article is about the
real world.
Riccardo Peroni
(Chiavari, April 3, 1949) is an Italian actor and voice actor. It is best known for having voiced the character of the Joker in Batman: The Animated Series (in the original, where the voice of
Mark Hamill
) and Olong (Oscar called Mediaset dubbing in Dragon Ball).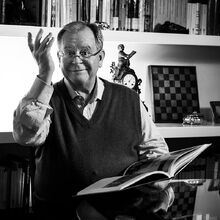 References