This article is about the
real world.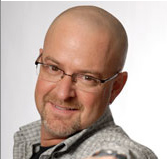 Rodger Rhodes, is a voice actor who worked on the Blue Water dub for Dragon Ball and Dragon Ball GT.
He voiced General Blue and Korin in Dragon Ball, and Kibito Kai and Vegeta in Dragon Ball GT.
Other notable roles include Jamaican Danninghan and Chibodee Crocket in the Mobile Suit Gundam franchise, the Narrator in Flame of Recca, Vile in Mega Man X: Maverick Hunter, and Fireman in Mega Man: Powered Up.
Ad blocker interference detected!
Wikia is a free-to-use site that makes money from advertising. We have a modified experience for viewers using ad blockers

Wikia is not accessible if you've made further modifications. Remove the custom ad blocker rule(s) and the page will load as expected.