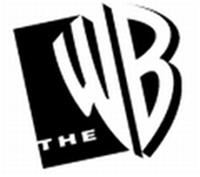 The WB is a defunct American television network which (along with UPN) was the original broadcaster of Dragon Ball Z in the United States.
The network aired the first two Canadian-voiced seasons of Dragon Ball Z from 1996 to 1998 in early morning time slots, which led to lackluster ratings. In mid-1998 series producer FUNimation moved the show to Cartoon Network's Toonami block, where it became a breakaway hit.
Dragon Ball Z briefly resurfaced on The WB in mid-2001, as part of a joint venture between their children's block Kids' WB and Toonami.
WB stations that aired Dragon Ball Z
| DAYS | TIME (AM) | STATION | MARKET |
| --- | --- | --- | --- |
| SUN | 8:30 | WB 11 (WPIX) | New York City - Brooklyn, NY |
| SUN | 9:30 | WB 17 (WPHL) | Philadelphia, PA |
| SUN | 10:00 | WB 20 (KOFY) | San Francisco - Oakland - San Jose, CA |
| SUN | 9:30 | WB 56 (WLVI) | Boston, MA - Manchester, NH |
| SUN; MON THRU FRI | 11:00 & 6:30 | WB 20 (WXON) | Detroit, MI - Windsor, ON, Canada |
| SAT | 7:00 | WB 39 (KHTV) | Houston, TX |
| SUN | 10:00 | WB 22 (KTZZ) | Seattle - Tacoma - Olympia, WA |
| SAT | 7:00 | WB 39 (WDZL) | Miami - Ft. Lauderdale - Key West, FL |
| SUN | 7:30 | WB 18 (WKCF) | Orlando - Daytona Beach - Myrna Beach, FL |
| FRI | 6:00 | WB 69 (KSWB) | San Diego, CA - Tijuana, BCA, Mexico |
| SUN | 11:00 | WB 55 (WFVT) | Charlotte - Belmont, NC - Rock Hill, SC |
See also