This article is about the
real world.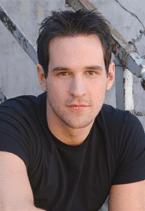 Travis Hampton Willingham (born August 3, 1981, in Dallas, Texas is an American actor and voice actor. He mainly works for FUNimation Entertainment/OkraTron 5000 and Viz Media/Studiopolis.
Biography
He voiced Cell in Dragon Ball video games in lieu of Dameon Clarke, starting with Dragon Ball: Raging Blast in 2009 up through 2014's Dragon Ball Z: Battle of Z. Additionally, he voices Yamcha and the announcer in the video game adaptation of Dragonball Evolution.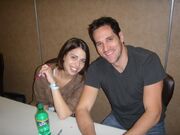 He is also notable for voicing Portgas D. Ace, as well as Daddy Materson, in the FUNimation dub of One Piece. He also voices Roy Mustang in Fullmetal Alchemist, Knuckles the Echidna and Storm the Albatross in Sonic Free Riders onwards, Takashi Morinozuka in Ouran High School Host Club, and Zetsu in Naruto Shippuden.
Travis Willingham married fellow voice actor Laura Bailey on September 25, 2011.[1]
Gallery
References
↑

[Thttp://www.mebophoto.com/2011/09/25/travis-laura-wedding-photobooth/ Travis and Laura Wedding Photobooth at mebophoto, September 25, 2011]