Hello everybody! I'm Jeangabin666, I'm from France, and I'm an admin at Dr. Slump wiki, the other manga by Akira Toriyama.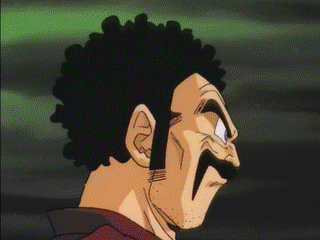 TCharacters: residents of Jingle Village (Suno's parents, etc.), residents of West City, "Wedding Plans?" fortuneteller, Fighter Crews at Baba's palace, Elders & Female Village Chief from "The Rampage of InoShikaCho", OWTournamentStaff, Gohan's teachers & Satan City gangs, Satan's dojo (Z & GT), characters from GT (hold up gang, men who kidnapped Goku, couples from Imecka, "Dance and Attack" Space Invaders, doctor and nurses from Pital, Extraterrestrial possessed woman, Danny's parents, giant who fought Pan at the 31stWMAT, etc), the Lord of Time (Kaiojinkan; lit. "World King of Time").
Objects: Baby's spaceships, Raiti & Zaacro's ship. Gurumes' castle, Chiaotzu's palace, Paragus' palace. (DBs in movies). DBH moves: Borgos, Shugesh, SS Bardock, Cui, Slug's Clan, Dore. Potaras/Musics.
---
Anime&MovieStaff/DesignerList.
Imges: CamPans, DBO, DBEfollowed pages.
Figure pages.
MovieOrder
Edit
28: BFG41, EoB805, HoT30, BLSS35, PESS96, FR36, WD26, Yo69, BoG1800, HL35
Bardock - The Father of Goku – 41

Wolf Fang Fist in The Path to Power

Added by

Krillingohan144

Episode of Bardock – 805
Super Android 13!

Mr. Popo

Fusion Reborn – 36
Wrath of the Dragon – 26

Frieza transforms

Dragon Ball Z: Battle of Gods – 1,800
A Hero's Legacy – 35
Dragon Ball Online* – 715
Templates
Edit
Characters templates
Edit
Places templates
Edit
Manga templates
Edit
Dragon Ball

Dragon Ball Z
Franchise templates
Edit
Video Games
Edit
DBZ Fighters not playable in BT3/RB2/DBH yet: movie henchmen, Kibito, Yakon, Ultra Buu, Abo, Kado, Aka.
Signature
Edit
Thanks to BardockGoku who made it for me!
External links
Edit