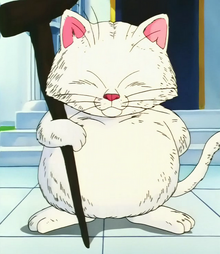 Welcome Z-Fighter! Have you come for some Senzu Beans? Or maybe some legendary (but very harmful) Ultra Divine Water? The potion which gave Goku the power to destroy the evil an evil namekian tyrant from ruling the world? Wait, you climbed all up my tower just to look around? Well... ok.. But dont get Yajirobe too mad..
KorintheKat knows the
Galick Gun and nearly defeated Kakarot with it.