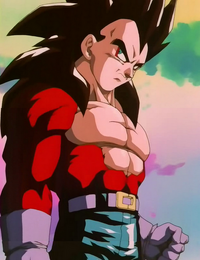 Vegeta is my favourite character. He is a Super Saiyan, Prince of Planet Vegeta and rival of Goku.
Vegeta has greater powers and stronger mind in his Super Saiyan form. By his wife Bulma he had a son Trunks and daughter Bulla.
He is smart and arrogant, but a cruel and merciless killer.
His father is old King Vegeta and his younger brother is Prince Tarble.

It's a true image of perfection, don't you think?Perfection and criticism go together too well.Perfection at work, it's truly amazing.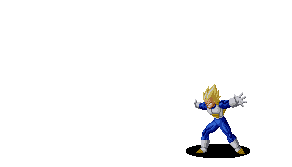 ---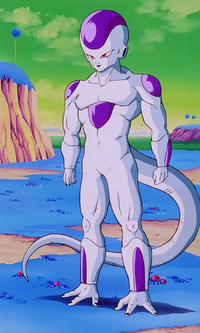 Frieza is an evil warlord, enemy of all on planet Earth and grandson of Chilled. His father is King Cold, while his brother is Cooler. His wife is unknown, but his son is Kuriza. He is very small, but powerful. Frieza lives on a secret planet.
He battled many times and won, but was slain by Goku.
He has a plenty of forms and servants. His power is great, but not enough to kill Goku.
Members of his family were named after low temperature or ice.
---
Tarble is a Prince of Vegeta and younger brother of Vegeta. He is not like his brother, because he is gentle and polite. He married cute female alien Gure, but they have no children.
He came on Earth in order to visit his brother, sister-in-law Bulma, niece Bulla and nephew Trunks.
Tarble is weaker then his brother, but it is not evil.
---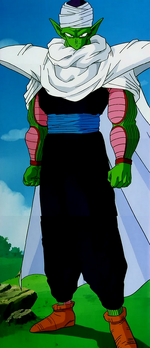 Piccolo is a green creature, son of King Piccolo, grandson of King Katas and brother of Piano, Drum, Cymbal and Tambourine. He has more relatives.
He wanted to be an enemy of Goku, be become his friend and saved Gohan, Goku's son, and learned him how to fight against Vegeta and Nappa.
Piccolo is smart, very strong, tall and has a white turban.
Piccolo sacrificed himself to save Gohan from a fatal attack by Nappa.
---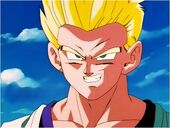 Goten is very strong. He is very dear to me. His parents are Goku and Chi-Chi and his grandparents were Ox-King and Ox-Queen. His brother is Gohan, who is very cute.
He live on Earth. I like him because he is good, strong and smart.
His girlfriend is Valese. He saved her and has a huge Saiyan appetite, like his father and brother. His best friend is Trunks and their fusion is Gotenks.
---
Gure is a female alien. Her planet is unknown. Prince Tarble went to space and met Gure and they were married.
She is a daughter-in-law of King Vegeta and sister-in-law of Vegeta and Bulma. She is also an aunt-in-law of Bulla. Her great-grandniece is Vegeta Jr.'s mother.
She is cute and little. She came with her husband in order to visit the Earth.
---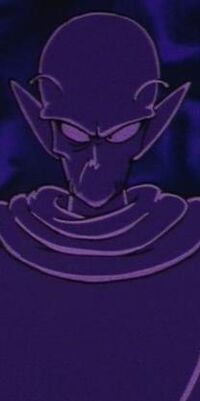 Katas was an old Namekian. He had two sons, Kami and King Piccolo and was also known as Katattsu.
He saved his son before he died in Age 261. His grandsons were Piccolo, Cymbal, Drum and Tambourine.
Grand Elder Guru, friend of Katas, said that he was genious.
I think that Katas is good, but is also strange.
---
Gohan is a small, cute and shy son of Goku and Chi-Chi and brother to Goten. His name means "cooked rice".
His grandfather is old Ox-King, and his grandmother was Ox-Queen, who died.
He married lovely Videl and she bore him Pan, a daughter.
Piccolo cared for him when he was small and was his teacher. Gohan lives on Earth and has typical Saiyan appetite.
---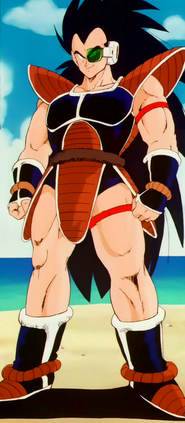 Raditz is a Saiyan and is very strong and mean, while his brother Goku is good. Their father was Bardock.
When his nephew Gohan was small, Raditz took him because Goku didn't want to destroy the Earth.
His friends were Vegeta and Nappa.
He is cruel and can transform into the Great Ape.
---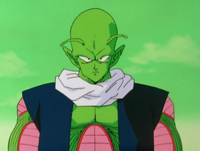 Nail is a Namekian, son of Great Guru and brother of Moori, Cargo and Dende. He also had more siblings - at least 100. His permanent fusee is Piccolo.
He is heroic and honorable, tall, good and similar to Piccolo in appearance.
Frieza was astonished with Nail because he was so strong.
---
Super Buu is evil, tall, strong and pink. He was created when Evil Buu ate Good Buu in the form of chocolate.
He lives on unknown planet. His other forms are Majin Buu, Kid Buu and Evil Buu.
His enemies are Goku, Gohan, Piccolo and Gotenks.
He was killed by Goku in Age 774.
---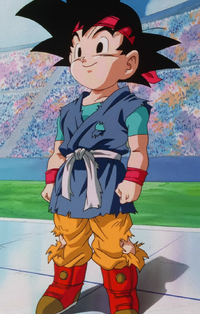 Goku Jr. lives on Earth with his grandmother Pan. He is named after his great-great grandfather Goku, whose wife was Chi-Chi. He is similar to his ancestor Goku when he was small.
He is good, small, gentle, nice and can be Super Saiyan. He is 1/16 Saiyan and 15/16 Human. He was born before Age 889.
Goku Jr. engaged in a fierce battle with Vegeta Jr. at the Tournament.
I think Goku Jr. is very cute and similar to Goku.
---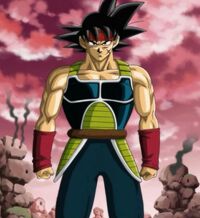 Bardock is a Super Saiyan warrior. He is tall, strong, smart and good.
His wife bore him two sons - Raditz and Goku. He was sent in another time in Age 737. He had a bloody bandage of his friend Tora, killed by Frieza.
He was more devouted to Goku than Raditz. He worked for evil Frieza, but when he found that Frieza wants to destroy Planet Vegeta, he become rebel.
---
I like Goku and he is nice to me. He is handsome, tall, strong, brave and has huge Saiyan appetite. His father is Bardock and his brother is Raditz. Goku's mother is unknown female Saiyan (Fasha).
Goku married Chi-Chi, who bore him sons Gohan and Goten. His granddaughter is Pan, and his great-great-grandson is Goku Jr. Goku and family lives on Earth.
When Gohan was small, Goku played with him and they flied on the cloud, but Raditz come trying to force Goku to destroy Earth, and then he took Gohan with him. Chi-Chi was very councered for Gohan, as well was Goku.
It was a luck that Piccolo saved Gohan and thought him how to fight against Vegeta and Nappa. They battled against Krillin, Piccolo, Yamcha, Gohan and Tien Shinhan. They were allmost defeated, but Goku come and stoped Vegeta and Nappa.
Goku is so brave and strong that he battled with Frieza. In this battle, he defeated Frieza by becoming a Super Saiyan 1. He can become Super Saiyan 1, 2, 3 and 4...
He was strong, but Super Buu battled with Gohan and defeated him. Goku was angry and defeated Super Buu, Majin Buu, Kid Buu and Evil Buu.
---
Fasha is a female Saiyan and maybe wife of Bardock. Her friend was Tora and she had purple eyes. She was good, brave and strong for a Saiyan woman.
She was killed in Age 737 by Frieza's soldiers.
---
Krillin is a friend of Goku, Gohan and Goten. He had hair in the past, but he cut his hair and become bald. He is very short, strong and brave. In the battle he allways help Gohan and defend him.
Wife of Krillin is beautiful Android 18. Their daughter is Marron. He had a girlfriend named Maron and brother-in-law called Android 17.
---
To me, Tien Shinhan is very good and handsome. I like him. He is bald and very strong. He is good, brave, strong, little gready and has three eyes.
He was born in Age 733. His friends are Goku, Gohan, Goten, Yamcha, Krillin, Puar, Chi-Chi, Ox-King and his favourite - Chiaotzu. He is the best friend of Tien and Tien cared for him and was with him. He gave his life for the destruction of Nappa, but Nappa survived and Chiaotzu died. He was resurrected by Dragon Balls.
---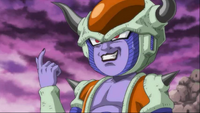 Chilled is an evil, small and ruthless. His son is King Cold and his grandsons were Frieza and Cooler. He also had a great-grandson Kuriza.
His evil power is from his finger.
---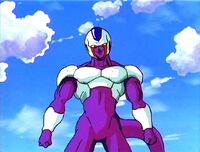 Cooler is evil and tall. His father is King Cold, and his brother is Frieza. His grandfather is Chilled.
---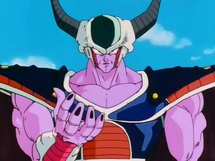 King Cold is evil, calm, has arrogance and care for his family. He wears an armor and helmet with horns. He ended in Hell after he died in Age 764.
His wife is unknown, but she bore him sons Frieza and Cooler, and Frieza begat Kuriza.
---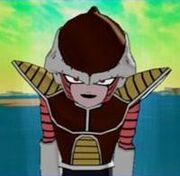 Kuriza is a small son of Frieza. He is not very evil. His name is a pun on chestnut.
He had uncle called Cooler and grandfather King Cold, while his grandmother was wife of Cold.
---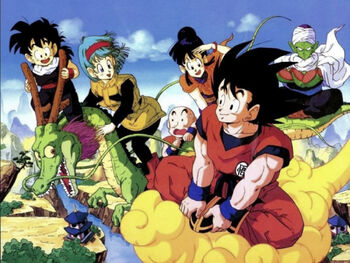 I like Dragon Ball Z very much. All characters are dear to me, but my favourite characters are Goku, Vegeta, Piccolo and Tien Shinhan. Goku has special powers and is very strong. He can save the world from evil. Piccolo and Tien are his good friends and helpers. Vegeta was evil, but become Goku's friend at the end and helped him.
These are my notes that I wrote until now. I hope that you saw them and were good. This probably will be in future.
Dragon Ball Z I would regard with the highest grade. You should know that I spent beautiful time on this Wiki with you.--Lucases 08:44, July 21, 2012 (UTC)