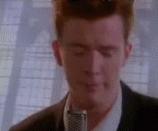 MWUAHAHAHA! You know you love this...
My Sweet Little Poem
Edit
So I wrote this poem/song when I was 5. So yeah whats cool when you're 5? Yu-gi-oh, Power-Rangers all those shows are all about the good guys never giving up fighting the darkness evil people and blah blah blah. So yeah here's the poem with the EXACT SPELLING I USED.
Never gev up!(this is the title)
Never gev up,
even when dorknis is sped.
never gev up,
you need to fite.
if you gev in,
you will loos.
So Never gev in or Hops will die,
and everee thing too.
So don't gev up.