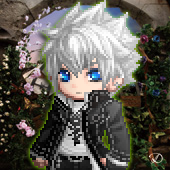 Hi! My name is Noktisu. I like Dragon Ball Z (obviously), Kingdom Hearts, Final Fantasy, and other stuff. My favorite character of all time has to be Future Trunks. When he made his first appearance, he had already sliced up Frieza. Also, if it weren't for Trunks, the entire world would have been destroyed because of the Androids and eventually Cell. He traveled back in time, helped the Z-Fighters combat the Androids and Cell. Then he went back to his own time and defeated the Androids there, saving the world. I would say he is a really cool dude.
Noktisu
08:56, March 21, 2012 (UTC)
My favorite pages
Edit
Favorite Quotes
Edit
"You know you can't win. You can't destroy who I really am. Even if you destroy this body, someone stronger will surface and take my place. Not one death will go unaccounted for, not one!"
—

Future Gohan talking about Trunks before fighting #17 and #18.

"This thunderstorm is the perfect backdrop for your demise."
—

Future Gohan commenting on the rain before getting killed.

"

You're about to find out what it's like to fight a real Super Saiyan, and I'm not talking about Goku.

"


—

Future Trunks about to show Frieza his Super Saiyan form.

"

This is for you, Majin Buu! It's from the people of Earth – Spirit Bomb!

"




—

Goku before destroying Kid Buu.

"

You hate the fact that you're powerless to stop me, that you're completely outmatched. Well imagine feeling the way you feel now all the time like the people of this planet do. Fools! How do you think my master Gohan felt when you ganged up on him in the rain and he had no way out? Well now it's your turn, I hope you enjoy it."


—

Future Trunks before killing Android #18.

"

You think this is all about you, don't you? What about the others? The ones that you two killed!

"




—

Future Trunks before killing Android #17.

"

There's no such thing as fair or unfair in battle. There is only victory, or in your case, defeat."


—

Vegeta after responding to Guldo's accusations of Vegeta fighting unfairly.