| | |
| --- | --- |
| | This user has an incredibly, super, mega, ultra, advanced understanding of the Dragon Ball universe. Like, way more than you do. |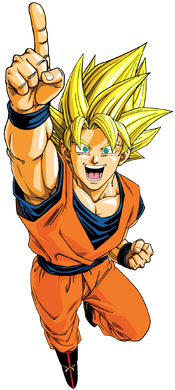 Who is Koukishi?
Edit
Hello, <insertusernamehere>. I am November Blue, but, please, call me Koukishi (Kou for short). I am a long-time Dragon Ball fan (my favourite of the three series is Dragon Ball GT, by the way), and I can't wait to help out this wiki! Currently, I am just a frequent editor, but I aspire to become an admin sometime in the future. Until then, I'm looking forward to editing and making the articles here even better than they already are. I'm also the bureaucrat and admin of Dragon Ball Answers, where anyone can ask questions about the Dragon Ball series. If you'd like, check it out! Anyways, ciao, for now~
What are some of Koukishi's avatars?
Edit
What are Koukishi's philosophies?
Edit
No excuses. Excuses aren't accepted in the office. If you plan on making excuses all your life, you won't last long in the real world.
Do not expect hand-outs, because no one after high school is going to drop everything and stop what they're doing just to help you out.
The universe does not revolve around any one man, or woman; the universe is not there to serve you. If you think that, you are in need of a reality check, asap.
When life gives you lemons, you make grape juice and have your friends try and figure out how you did it! Don't take life so seriously, 'cause you only get one.
What are Koukishi's contributions?
Edit
User stats
Edit
Edits of

November Blue

on Dragon Ball Wiki

Total

4,691

Article

3,185

Talk

57

User

160

User talk

161

Project

28

File

22

File talk

0

Template

39

Template talk

0

Category

5

Category talk

0

Forum

27

User blog

32

User blog comment

972
Who are Koukishi's favourite characters?
Edit
Dragon Ball Edit
Death Note Edit
Fullmetal Alchemist Edit
One Piece Edit
What do you think of Koukishi?
Edit
What are some of Koukishi's quotes?
Edit
What is Koukishi's signature?
Edit
—This comment was made by the most awesome user on this wiki, November Blue (the most awesome user's talk page • the most awesome user's contributions).
Who has signed Koukishi's guestbook?
Edit
If you like my user page, please, feel free to add your signature below. Ciao~
Would you look at that, I'm first at something. Nice well organized profile you have~ I see you will be improving it in the future too.

I Wish That I Could Live

With Nothing But The Night

Hai~
Hello! :) --

CookiePirate

Talk

Contribs

Nice user page Hit me back just to chat Truly yours this is Gohan ibbe
Nice job with the user page. I see it will be getting better and better. --I can not die. I AM death.
Nice profile dude, looks well organized.  

•

Freeza Burn

•

Contributions

07:40, February 20, 2012 (UTC)
I like your profile. You're also one of the best new users here (actually you're just one of the best in general). --Shakuran13ThisendsNOW! 14:18, February 24, 2012 (UTC)
Hey there, I agree with Shak 100% on this, you're one cool dude. :P

CuddlyNinja

♥ Hiya!♥

01:26, March 1, 2012 (UTC)
You're one pretty great guy. Thanks for all the help you've been giving this wiki, keep up the great work! Kikoho-sama 20:16, March 3, 2012 (UTC)
Hello there Void! Thanks for your contributions! Nice user page also! :D

Super Saiyan GoateeSend me a message! 20:18, March 3, 2012 (UTC)

16:47, March 9, 2012 (UTC)