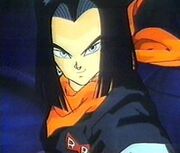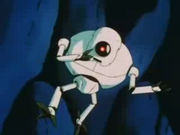 Greetings, Ming Ling's the name. My true name is to be kept secret...cause I dont want any stalkers savvy?
When it comes to the Dragon ball series, I'm a hardcore fan of DBZ, DBZ Kai, and DBGT (Though I kinda disagree with some of the new looks they gave Gohan, Goten, and Vegeta. Their hair is too short!) And I've played a few of the games. Kinda surprising since I'm a girl and most girls find this show annoying and too macho. But for me, the more violence the merrier, im a gal who plays God of war and doesnt flinch! >3
When it comes to my fav characters, it would have to be 17, Future Trunks, Super 17 and GT Trunks in that order, and of course who could forget the cutie that is Giru?!
17 tops the charts of epicness in my eyes due to his laid back 'devil may care' attitude and the fact he can back up his tough talk. Plus the fact he's got a great sense of humor even when staring down the face of danger. Super 17 is just as wicked, considering he can take one heck of a beating and still come back for more. I mean heck, the guy was dusting off his shoe while the Z fighters were giving him everything they had! That's defiantly swagger in my eyes. Future Trunks is just plain adorable to me, probly because he has a heart of gold..but tick him off and you'll be eating a finish buster or that wicked sword before you could blink. (The way he pummeled Frieza was just roflcopter awsome.) And Giru? Well he's Giru enough said! Giru giru giru...
Now when it comes to myself, I'm an artist and author at heart; and love to draw whenever I can. I just recently managed to draw ol Trunks in DBZ style (Which is harder than it looks!) But give me time and you'll see the rest of the epic Z fighters in my gallery. =P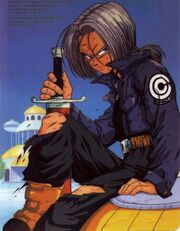 My other favorite spots:
Edit
http://dragonballlegendofthereddragonballs.wikia.com/wiki/User:Oblivion_Dragoon?s=wl