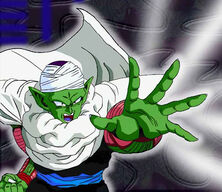 This is your user page. Please edit this page to tell the community about yourself!
I'm 25 years old and when I was 8 I remember seeing the first episode of Dragon Ball. I thought it was an interesting idea for a show, and was intirgued by Goku a small child who could destroy a truck in a single kick. Little did I know what I had got myself in.
Years later I have seen the entirity of Dragon Ball and Dragon Ball Z along with most of GT. I love Dragon Ball, and Dragon Ball Z up until the Buu Saga, and I tolerate the rest. I've played a few of the games, and played a Hero System game based on Dragon Ball. To this day I'm still intirgued by the universe and always willing to learn more. I don't really consider myself any more than a fan, some will know more than I do, and I accept that.
I was never Fakemartialarts, that guy was trolling.
My favorite pages
Edit
Add links to your favorite pages on the wiki here!
Favorite page #2
Favorite page #3