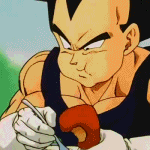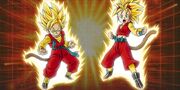 My Favorite Dragon Ball Quotes!
Edit
"Don't remind me. I'm mad enough to hurt somebody and pounding you just might be the therapy I need."
— Vegeta
"You can take control of my mind and my body, but there is one thing a Saiyan always keep... his PRIDE!"
— Vegeta
"What went wrong? You had me!"
— Vegeta
"I've never had real feelings about anyone before... Grr... I don't like it!"
— Piccolo
"I would rather be a brainless monkey than a heartless monster."
— Goku
"My ears do more than just frame my face."
— Piccolo
10 Favorite Dragonball Characters In Order
Edit
1. Yamcha of course!
2. Muten Roshi
3. Goku
4.Vegeta
5.Goku
6. Krillin
7. Tien
8. Piccolo
9. Yajirobe
10. Omega Shenron
THE DEFINITION OF WOLF FANG FIST

"|One of the punching techniques used by characters of the japanese comic dragon ball. Like all the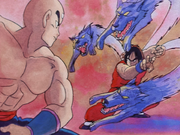 other techniques, it can only be performed by screaming it's name, then performing the action. The purpose of this peculiar action is to confuse opponents with a loud sound in the hopes that they won't try to evade. When performed correctly, a flaming wolf head should surround the fist, causing a blast of flames when it makes contact with opponent. It is a very quick attack involving kicking, punching and scratching. If the initial punch misses, the Flaming wolf head will fly away from the fist.
{C
{C