Comments

10
Which filler characters do you think should or can be added to the Dragon Ball cast?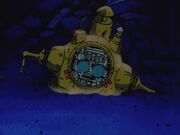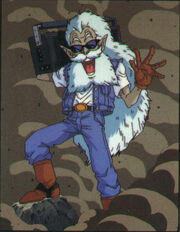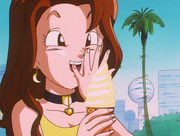 Throughout its history of broadcast, Dragon Ball has had numerous filler characters appear all over the series. I want to know which filler characters you think have the potential to be added into the cast on a more permanent scale. For example:
Annin - The pyre-keeper of the Furnace of Eight Divisions. She is an ancient, but youthful-appearing guardian of the Otherworld who has the ability to use her staff effectively in combat, and can also grow to infinite size when in trouble. I think it would be pretty cool if she were to be added to the cast on a more frequent basis. She wouldn't have to appear in every single chapter/episode, but still it'd be cool. From what I've seen of her, Annin seems like a fun character.
Pikkon - One of the competitors in the Otherworld martial arts tournament and one of Goku's most fierce rivals. Pikkon never formally appeared in the manga, taking influence and reference from Piccolo. Still, he's an interesting character in his own right. This green-skinned fighter was successfully able to battle Goku in Super Saiyan form. Sure, doesn't seem like much considering Goku's full power. But even so, Pikkon has demonstrated his drive to defend the Earth in times of need, sacrificing himself to hold off Janemba. Pikkon is more than worthy of being added to the permanent cast, in my opinion.
C-6 - One of the older filler characters from the very beginning of Dragon Ball Z. This stubborn and painfully blunt robot aided Gohan when he found himself stranded in a cave, mostly seeing the poor child as a nuisance. Still, C-6 exhibited small hints of compassion and admiration for Gohan, beginning to open up to him. When Gohan's life was risked because of a cave-in, C-6 sacrificed himself to save Gohan. This noble, but irritable bot makes my list. If he were to ever return, I could see him more as an aid for Capsule Corporation.
Goz and Mez - This dimwitted pair of ogres from Hell appeared in early Dragon Ball Z, much like C-6. They opposed Goku during his travel across Snake Way when he was trapped in Hell. Although they tried their best, these two didn't have it in them to actually beat Goku. Still, they provide a good amount of comic relief.
Grand Kai - Grand Kai is the strongest of the four Kais and watches over all of them. He oversaw the Otherworld tournament and witnessed Goku and Pikkon's match. When he realized that he would be unable to compete with neither Goku nor Pikkon, he had them disqualified as an excuse to not have to fight them. This rock 'n rollin' hipster makes my list.
Sugoro - A shape-shifting lemur from outer space, who appeared in Dragon Ball GT. GT counts as filler/non-canon, so I just put him on the list. Sugoro had Goku trapped in his dimension, Sugoro Space, and gambled with him in a game to determine if he would live or not. However, it was revealed that Sugoro had cheated his way through many games and was sentenced to death. Goku managed to save him (obviously) and was teleported to the Sacred Land of the Kais by Kibito Kai. This lemur from space can transform into any object, much like Oolong and Puar. I think he's a good source of comic relief, so I put him on the list.
Valese - Another filler character from Dragon Ball GT, but a vital one at that. The girlfriend of Goten, she appeared in various episodes, usually hanging out with Goten. She's a naive and sweet girl who seems to have an avid interest in Goten. I wouldn't be surprised if they actually got married.
These are just a few of the filler characters that I've decided to choose. Now, I want to see all of your opinions on which characters you think have the potential to be included as recurring characters in the series. There's a whole cast of filler characters you can choose from. Sorry if I chose all the good ones :D Even if you can't find any, you can still comment on the ones I chose and discuss what their roles would be in the series.