This is 10X Kamehameha's talk page, where you can send messages and comments to 10X Kamehameha.

Please sign and date your posts by typing four tildes (~~~~).
Put new text under old text. Click here to start a new topic.
New to Dragon Ball Wiki? Welcome! Ask questions, get answers.
Want instructions on making your own custom signature? Click here.
Curious about our stance on the Dragon Ball media canon? Read about it here.
Are you a new or unregistered user who cannot edit an article? There is nothing wrong:
our most popular articles are limited to editing by registered users who have been editing
for a week or two, and will automatically become available to you soon after making an account.

Be polite
Assume good faith
No personal attacks
Do not bite the newcomers
Respond in a mature manner
Be welcoming
Maintain civility at all times
Archives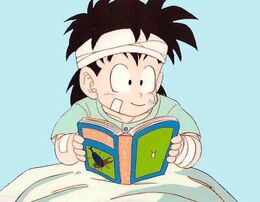 Archive 1 - August, 2009 - December, 2009
Archive 2 - December, 2009 - February, 2010
Archive 3 - February, 2010 - April, 2010
Archive 4 - April, 2010 - June, 2010
Archive 5 - June, 2010 - July, 2010
Archive 6 - July, 2010 - August, 2010
Archive 7 - August, 2010 - September, 2010
Archive 8 - September, 2010 - January, 2011
Archive 9 - January, 2011 - March, 2011
Archive 10 - March, 2011 - May, 2011
Archive 11 - May, 2011 - July, 2011
Archive 12 - July, 2011 - August, 2011
Archive 13 - August, 2011 - September, 2011
Archive 14 - September, 2011 - October, 2011
Archive 15 - October, 2011 - November, 2011
Archive 16 - November, 2011 - December, 2011
Archive 17 - December, 2011 - January, 2012
Archive 18 - January, 2012 - February, 2012
Archive 19 - February, 2012 - March, 2012
Archive 20 - March, 2012 - April, 2012
Archive 21 - April, 2012 - May, 2012
Archive 22 - May, 2012 - June, 2012
Archive 23 - June, 2012 - August, 2012
Archive 24 - August, 2012 - October, 2012
Archive 25 - October, 2012 - November, 2012
Archive 26 - November, 2012 - February, 2013
Archive 27 - February, 2013 - March, 2013
Archive 28 - March, 2013 - May, 2013
10X, my...
Edit
My banhammer brings the other mods to the yard
And they're like, "You wanna ban trolls?"
Dat's right, I wanna ban trolls
I can let you ban, but this troll's at large~ Dark Seeker Kotsu   22:30, May 18, 2013 (UTC)
http://dragonball.wikia.com/wiki/Talk:Bulla#Ten_times.2C

Sandubadear

What are you talking about? My changes on the Bulla page, the Attack of the Saiyans combo moves or when I told that dude "I'll tell admin"?

Sandubadear

Hyper Zergling
Edit
"Your original argument was that it contradicts the manga and cannot be in a timeline. My response was that filler contradicts manga but has timeline placement."
— You
That is incorrect. I don't recall mentioning manga once. I also never claimed that filler can have contradictions and still fit in the timeline, but rather, anything with major contradictions can't fit in the timeline. This applies to both filler and movies, and whatever else I may be missing.
Since we've come to a consensus, I'll stop here. ~Hyper Zergling 21:41, May 19, 2013 (UTC)
Instead of just reverting the edits,
Edit
you should look around to see if it's true, and then put the reference if you like them so much. I usually do that before reverting something.

Sandubadear

01:43, May 20, 2013 (UTC)
GogetaLSSJ4
Edit
Hey,Pal. How are you?
When shall DBZ's new movie release?GogetaLSSJ4 (talk)
Edit war situation
Edit
This IP is making useless edits on the articles. Well, the edits are undone, somehow, but it "vandalizes" again. — da Epsilonda Talkda Contributions 11:13, May 20, 2013 (UTC)
*facepalm*
Edit
I added the reference as you said here: http://dragonball.wikia.com/index.php?title=Dragon_Ball_%28object%29&diff=1115343&oldid=1115106
But then Jean just went there and deleted and ur ok with that? lol

Sandubadear

21:33, May 20, 2013 (UTC)
Ah that's nice thanks haha. One more thing, is it ok the infobox I did in the Fusion Dance and Potara?

Sandubadear

02:41, May 21, 2013 (UTC)
Supreme Dragon Ball Wiki ConstitutionEdit
Hello, 10x. I am the leader bcrat/admin of Supreme Dragon Ball wiki, which you should know of as one of the 3 main DB wikis besides this one, and we are currently putting up a harmony movement and wrote our own constitution. We are looking to reunite the wikis in the name of Rights and Dragon Ball. As a leader, I am happily accepting you to sign it in our name and all our name. Thank you.
LINK: http://lookout.wikia.com/wiki/The_Supreme_Dragon_Ball_Wiki_Constitution
- Supreme Kuzon (talk) 05:33, May 21, 2013 (UTC)
qwerty asdfgh zxcvbn
Edit
Isn't Super Saiyan 5 technically somewhat canon, as Bulma mentions it in GT?

Buu

uuu

uuu

uuu

uuu!!

03:02, May 23, 2013 (UTC)