This is NeedleJizo's talk page, where you can send messages and comments to NeedleJizo.

Be polite
Assume good faith
No personal attacks
Do not bite the newcomers
Respond in a mature manner
Be welcoming
Maintain civility at all times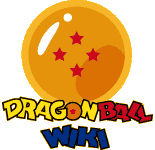 Hi, welcome to Dragon Ball Wiki! Thanks for your contributions.
Here's a wiki tip for you -- you can sign your name on talk/discussion pages by typing ~~~~ which automatically adds your signature and the date.
Check out Help:Contents for more tricks. Also, take a look at our Manual of Style for editing guidelines.
Please leave a message on my talk page if I can help with anything!--Sk 19:11, 28 October 2008 (UTC)