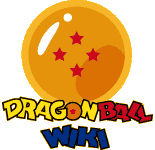 Hi, welcome to Dragon Ball Wiki! Thanks for your contributions.
Here's a wiki tip for you -- you can sign your name on talk/discussion pages by typing ~~~~ which automatically adds your signature and the date.
Check out Help:Contents for more tricks. Also, take a look at our Manual of Style for editing guidelines.
Please leave a message on my talk page if I can help with anything!Hshelt2 18:37, 9 July 2008 (UTC)
Turtle Soup
Edit
Dekoshu 16:56, 21 November 2008 (UTC) I see you're back. Translation: Show me your moves!
I SEE WUT U DID THAR (Category Stripping)
Edit
I can't help but notice you're yanking the categories of "Video games where [character] is playable" from the video games. Well, I have something to say about that...
Good idea!
Actually, having those categories is a lot like having categories for "Video games where [character] is unlockable" or "Video games where the Kamehameha is usable"; it's needless clutter since most (if not all) pages HAVE a character roster somewhere in there. While it can be useful if you want to find what games have whomever playable, a simple page with a big table can work just as well, if not better.
So thanks! ~ Doc Lithius [U|T|C] 03:30, 22 May 2009 (UTC)
Eternal youth
Edit
I've been thinking about this for a while, when Demon King Piccolo wished for eternal youth did that get passed on to piccolo and stayed even after he fused with Nail and Kami?--SalmanH 15:40, 4 June 2009 (UTC)
New Manual of Style up for review
Edit
Hi! I just wanted to let you know that a newly proposed Manual of Style has been written and is undergoing review on its talk page. Please make any of your concerns or ideas known so the manual can be finalized and put to use as soon as possible! Thanks. --

 talk contr 06:35, 21 July 2009 (UTC)
fuck
Hey man, I see you editing your profuile alot. So I thought I would give it a quick skan through. It looks real good. What is it all about though, if I may ask?
Barku is Beast!
What is what about? - Turtle Soup 12:19, January 20, 2012 (UTC)
Your profile. May I ask what it is summing up? Like some of your thoughts/opinions on DBZ or something? BTW, I have to sound mean or rude or arrogant but would it be possible for you to reply on my page next time? So that I get notified of it immieditaely?

BardockGoku

Talk
I think we are having a bit of a misunderstanding. I was aking what all those ideas/dot points are on your profile?

 BardockGoku 

 talk 

 contribs 

06:54, January 21, 2012 (UTC)
Oh okay. Thats cool. have you ever considered going to one of our Fanon Wiki's?

 BardockGoku 

 talk 

 contribs 

07:05, January 21, 2012 (UTC)
If you did you would be able to publish your story as an article there.

 BardockGoku 

 talk 

 contribs 

07:51, January 21, 2012 (UTC)