This article is about the
real world.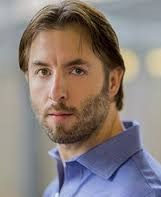 Victor Atelevich, is a voice actor who worked with the Blue Water dub of Dragon Ball and Dragon Ball GT.
He voiced Yamcha in Dragon Ball, and Syn Shenron in Dragon Ball GT.
Some of his other notable roles include Hiroya Ikawa in Magical Stage Fancy Lala, and Yamada in Mai-HIME and Mai otome zwei. His first voice-over role was the character Toya in the acclaimed hit Ceres, Celestial Legend.
Ad blocker interference detected!
Wikia is a free-to-use site that makes money from advertising. We have a modified experience for viewers using ad blockers

Wikia is not accessible if you've made further modifications. Remove the custom ad blocker rule(s) and the page will load as expected.