Ad blocker interference detected!
Wikia is a free-to-use site that makes money from advertising. We have a modified experience for viewers using ad blockers

Wikia is not accessible if you've made further modifications. Remove the custom ad blocker rule(s) and the page will load as expected.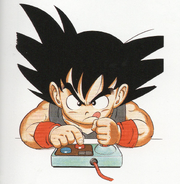 The following is a list of all video games released featuring the Dragon Ball series. As of July 10, 2016, they have sold a combined total of 41,570,000 units.[1]
Ordered by system
Console games
Super Cassette Vision
Nintendo Entertainment System/Famicom
Super Nintendo Entertainment System/Super Famicom
Nintendo GameCube
Wii
Playdia
PlayStation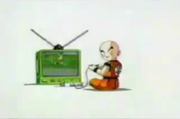 PlayStation 2
PlayStation 3
PlayStation 4
Sega Mega Drive/Sega Genesis
Sega Saturn
TurboDuo
Xbox
Xbox 360
Xbox One
Computer games
Apple Pippin
Microsoft Windows
Handheld games
Mobile Phone
Design Master Senshi Mangajuku
Game Boy
Game Boy Color
Game Boy Advance
Nintendo DS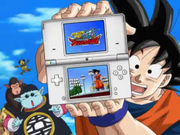 Nintendo 3DS
PlayStation Portable
PlayStation Vita
WonderSwan Color
Arcade games
TV games
Jakks Pacific
Let's! TV Play
Ordered by year
1986
1988
1989
1990
1991
1992
1993
1994
1995
1996
1997
2002
2003
2004
2005
2006
2007
2008
2009
2010
2011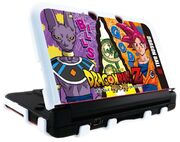 2012
2013
2014
2015
2016
References
External links