The Zen Exhibition Match (全覧試合, zenran-jiai) is a short preliminary event held in order to heighten anticipation for the fights of the Tournament of Power, and to show the Future Zeno how tournaments take place, as he did not witness the previous tournament. It takes place in Zeno's Palace.
In the anime, the two universes selected for the exhibition match, Universe 9 (lvl 1.86) and Universe 7 (lvl 3.18), are those with the lowest average mortal level among the twelve universes. In the manga the Gods of Destruction have a battle royal. In both medias, Goku and Toppo face each other in an extra match.
Prelude
When Great Priest announced the intended date of the Tournament of Power, he informed Goku that Zeno and Future Zeno had agreed to host a preliminary match between three warriors from Universe 7 and 9 to test the abilities of the participants.
Goku was given one hour to recruit two of his allies for the Zen Exhibition Match. His first choice was Vegeta, who declined due to Bulma about to give birth. Trunks and Goten were not considered because there was no way of foreseeing how strong the opponents are. Goku then chose Gohan and Good Buu, and allowed Hercule to accompany them in order to keep Buu under control.
Overview
In the anime the participants of the Zen Exhibition Match are three members of Team Universe 7: Goku, Gohan and Good Buu against Team Universe 9's Trio De Dangers: Bergamo, Lavender and Basil. The losers of the Zen Exhibition Match will have their universe wiped out if Zeno is not pleased with the fight.
In the manga, the Exhibition Match is a battle between all twelve Gods of Destruction to show who is strongest.
Battles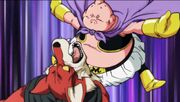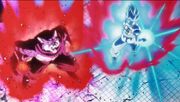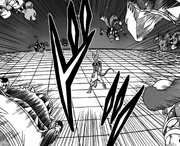 Trivia
Zen Exhibition Match, or 全覧試合 (zenran-jiai), refers to a match attended by Zeno. It is a pun on 天覧試合 (tenran-jiai), or a match attended by the emperor.